Acumatica 2023 R1 Preview Updates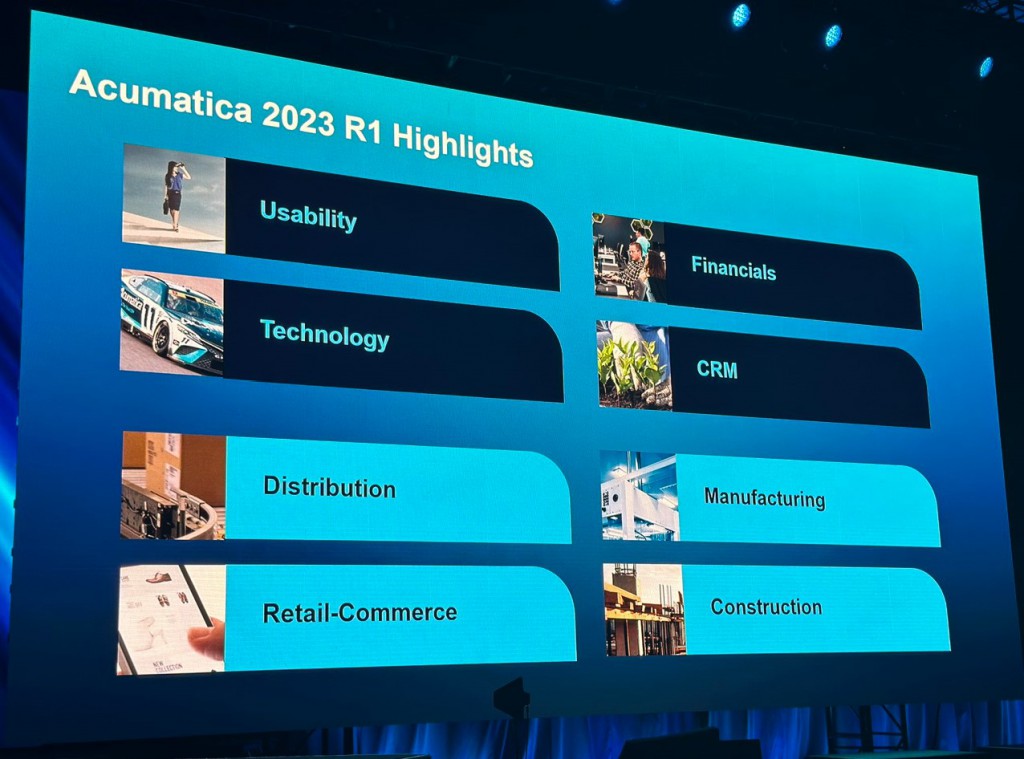 After an exciting week at Acumatica Summit 2023, Polaris is ready to take on the New Year! We learned so many new things about Acumatica, met some great people, and enjoyed Las Vegas to its fullest. Acumatica showed us what the company is all about – building the future of Acumatica together.
With the new year comes a new release of the product. At Acumatica Summit, the product development team was excited to show the partners, customers, and vendors the exciting new features that Acumatica will have to offer in the coming weeks.  The new release feature updates across all industry editions including general business. Below you can read some of the updates that will be released in the coming weeks for 2023 R1.
General Business: A major point of interest that brought the summit attendees to a stand was the addition of "vacation" for approvals. A user now had the ability to set a timeframe for approvals where someone else can do their approvals. This was a well-liked feature and we believe it is something that many people will be able to implement with the new release.
Construction: There have been many major changes to the construction edition of Acumatica in the new release. A feature that is exciting to all users is the joint payment functionality. The system will now allow users to split bills into multiple lines with payments being made to the main vendor.
Manufacturing: The updates for manufacturing in 2023 R1 include a feature specific to creating a labor transaction. Instead of having to navigate to a new screen, users can create a labor transaction on the same screen as a production order.
Distribution: The distribution edition is now going to allow users to have both refunds and purchases in one sales order. This will allow for a negative or positive balance on one order and allow users to only have to do one sales order instead of two if a refund is needed.
E-Commerce: A great new update to Acumatica for e-commerce users is an addition on the sales order form. Users will now be able to disable automatic tax calculations. This is a beneficial feature for those who use an external system connected to Acumatica that already calculates the tax, now there will be no double calculations.
Are you looking for an ERP system or to update your current system? Acumatica's newest edition may be right for your company. Reach out to Polaris Business Solutions for more information; info@polaris-business.com.