Recap of Acumatica Summit 2021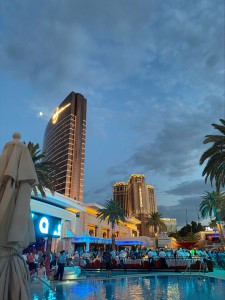 And just like that, another Acumatica Summit in the books. Even Acumatica agrees that after the year we all just endured, it feels surreal that Summit 2021 happened, and without a hitch may I add. This year's summit focused on enhancing and giving the customer and partners what they want. The customers have spoken, and they sure did listen.  
Day 1 of Summit was focused on customer success stories. CEO Jon Roskill took the time to thank every person for being there, and for sticking it through these tough times. He focused on the times we have been through, and the times approaching with climate change.  
Acumatica now has over 8,000 loyal customers.

 

Acumatica is Climate Neutral Certified and that the entire Acumatica cloud is running on Sustainable Energy.

 

Teams integration will allow customers of Acumatica to access and collaborate with teams features within Acumatica. 

 

A new Document Cloud integration with Adobe will allow customers to fully annotate PDF's all in Acumatica. 

 
Day 2 was filled to the brim with new features and improvements. Doug Johnson, Jessica Gadbois, and many others helped show just how far Acumatica is willing to go for their customers. Here are just a few of the enhancements we have to look forward to in 2021 R2: 
Dashboard Enhancements

 

Low Code / No Code Continues to be a top priority

 

Mobile app user interface improvements

 

Machine Learning updates

 

Manufacturing Visual Scheduling

 

Project inventory / Purchasing Updates

 

Zoominfo integration for Acumatica CRM users

 

Wearables; Acumatica on your smart watch

 
There was even more, this is just the highlights. That is what Acumatica does, it impresses and cares about its customers. With another Summit in January of 2022, we can't possibly imagine how much better it can get.