Creating a Report in AcuLoan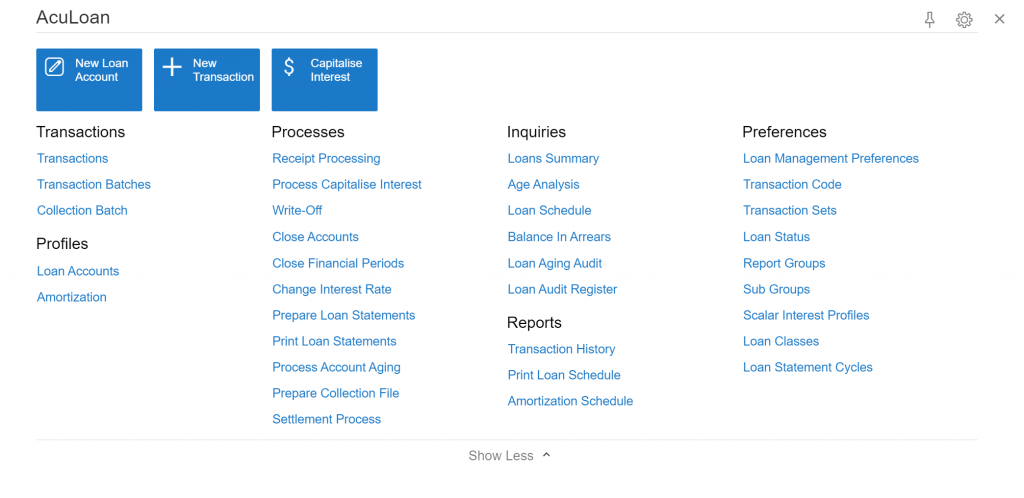 Like Acumatica, AcuLoan has several built-in reporting features that come out of the box. Reporting is essential to the management of loans and many of the reports in AcuLoan show vital information for keeping loans up-to-date, payments processed, and ensuring loans are transacting in the proper way. Some of the reports that are included with AcuLoan are the loan summary, loan schedule, and transaction history report. Above is a full view of the inquiries and reports available in the AcuLoan workspace.
These reports are run in the same way Acumatica reports are run. For example, below you read the steps on how a user can create a report in AcuLoan.
Users will select the report or inquiry they choose to run. In this example, we will take a look at the Age Analysis Inquiry.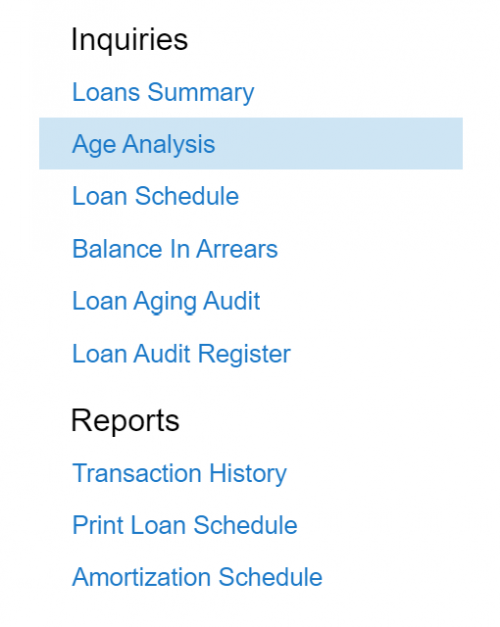 2. Once this loads on the screen, users will select the parameters for running the report.
3. Some of these selections in the header could include branch, loan type, payment frequency, dates, report group or sub group.

4. After selecting the necessary parameters, users will run the report.
5. This will populate on the screen information for users to analyze.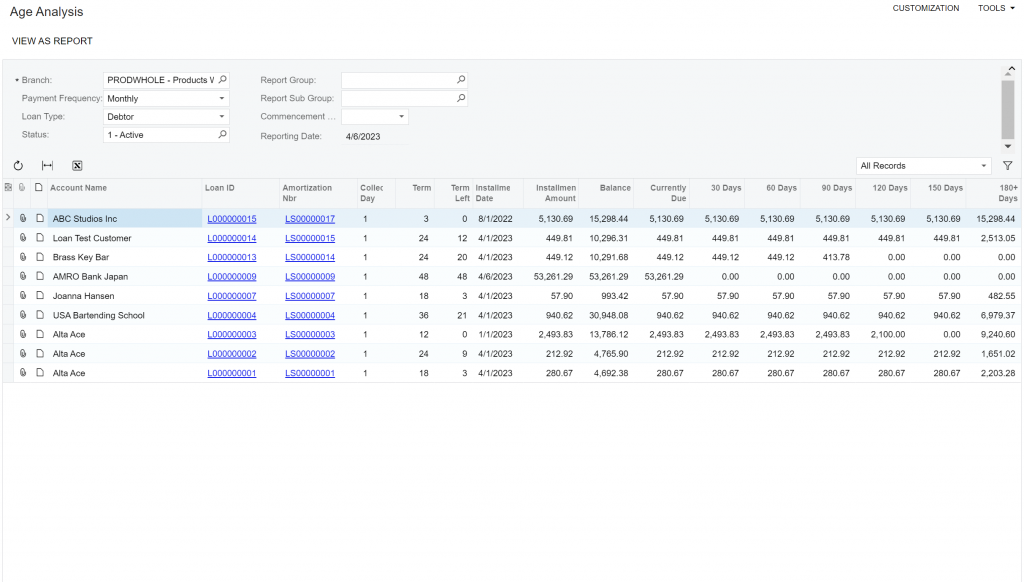 Information in AcuLoan is updated in the same way Acumatica is updated. Real-time data in taken into account when reports are processed throughout the system. Reports and inquiries throughout both Acumatica and AcuLoan can be exported to Excel for further manipulation. Running reports in AcuLoan is a simple, single-system process. Users of AcuLoan access reports from one screen without having to leave Acumatica, this is a great benefit of the AcuLoan integration with Acumatica.
If you think your loan management process could benefit from an integrated reporting process, please reach out to Polaris Business Solutions. We would love to show you a full demo of AcuLoan and all of its great features; aculoan@polaris-business.com.