Acumatica Releases 2020 R2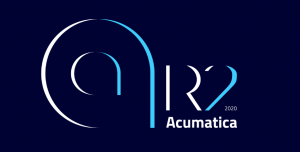 Acumatica recently released for general availability their latest version – Acumatica 2020 R2. The release notes are 365 pages which means an incredible amount of new features and improvements. Acumatica continues to: harness artificial intelligence (AI) and machine learning (ML) to create AP document automatically from scanned documents; make is easier to connect to eCommerce application with their Shopify integration; and made it easier to dive into you data with query join suggestions and previews.
We have highlighted some of the new features below:
Financials
Automated AP document creation – Automatically recognize invoices in emails
Cross company sales – Process sales transactions between companies and branches in the same tenant
Projects, Payroll and Construction
Team/Crew time entry – Workgroups can be used to created employee crews and create a timecard
Pro-forma workflow enhancements – Ability to correct released invoices
Manufacturing and Service
Quality management module – ISO, SQF, BRC compliance and more with this market place product
Multi-day appointments – Track appointments that start on one day and end on another
CRM
Pin important activities – Can be pinned to the top of activities list for quick access and tracking
Address enrichment using Google or Bing – Will make addresses more accurate
Inventory and Order Management
Validate bills against Purchase Orders – Makes sure the billed amounts and quantities aren't more than the PO
Payment processing improvements – Add payments without opening Payments and Applications
Technology
Unified notifications using Business Events – Automation Notification automatically converted to business events
Visual state automation engine – See all possible states in the data entry form and their transitions
Usability and Reporting
Generic Inquiry table joins suggestions and preview
Recently view records list – Easily navigate to records recently used or viewed
To see a demo of Acumatica 2020 R2 please provide your contact information below.
Error: Contact form not found.