Acumatica 2021 R2 Overview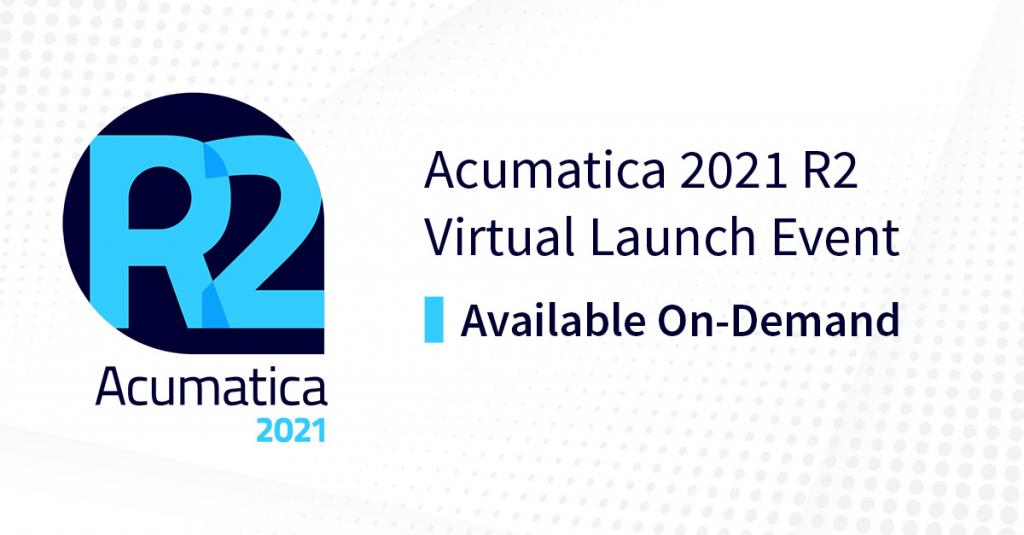 Last week Acumatica had its launch event for 2021 R2. This is the second software update in their biannual product update. Here are some key features:
Boost Growth with Best-in-Class Functionality

This includes things like email tracking, managing AR refunds, and other enhancements for Financials and CRM.

Drive Innovation with a Robust Ecosystem

They made updates for distribution and commerce companies, construction and field service companies, manufacturing companies, and made changes for "Managed Availability" capabilities.

The biggest thing in R2 is seamless personalization. You can personalize your Acumatica to better fit you and your company.

There are updates to reduce the time you spend on things like finding actions, acting on data, or complex business processes.
These are just the key features that came with this update. A full recap of all the features can be found on the Acumatica website. 2021 R2 is now available, so reach out with any questions you might have or fill out the information below.
Error: Contact form not found.