Acumatica Reporting Function: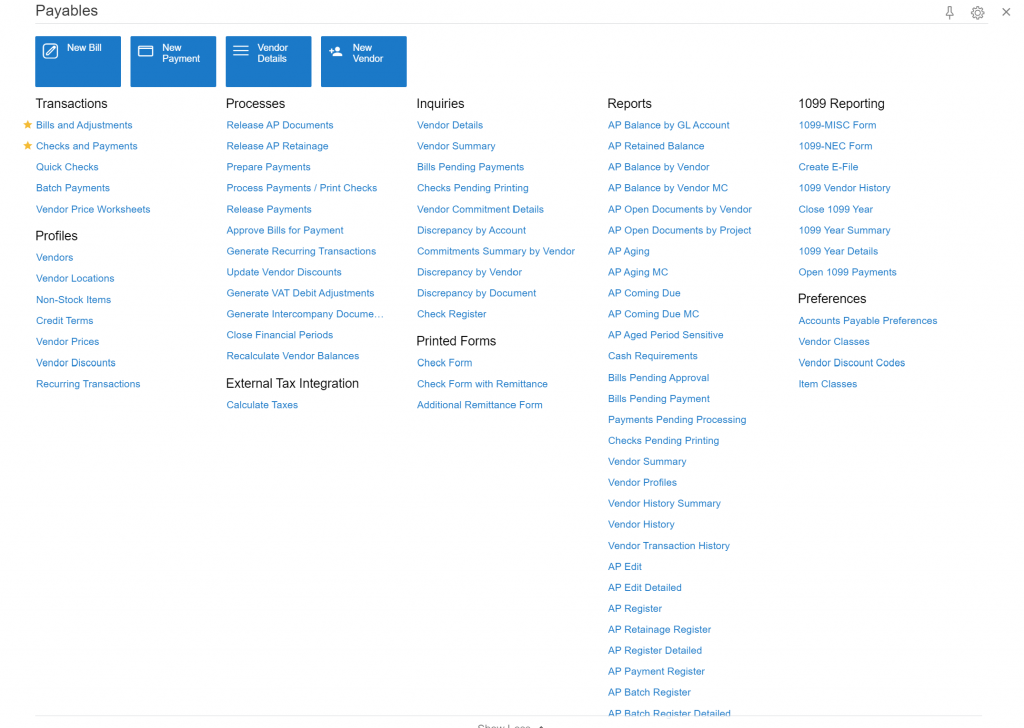 Acumatica's reporting functionality is extremely robust and accesses the raw data in the system. It provides users several tools to create, manage, and distribute reports. Reports can be presented in a number of different ways to help management make informed decisions about their company.
Each Acumatica module has a set of reports built into the system that can be used out of the box. There are over 250 reports standard within Acumatica. Reports are easily modified by end users using Acumatica's report designer function and users are also able to create templates for reports that are used on a regular basis. Reports in Acumatica can be filtered down and manipulated by account, sub-account, inventory ID, customer ID, and many other filter settings to get information that users need easily.
Below are some in-depth details about Acumatica's Reporting Functions:
Report Designer: Acumatica's Report Designer allows users to create custom reports using drag and drop functionality. It includes various formatting options, charts, and tables to create professional-looking reports.
Report Library: Acumatica comes with a pre-built library of standard reports that can be customized and modified as per your business needs.
Dashboards: Acumatica's Dashboards feature offers visual representations of key business metrics in real time. Users can customize dashboards to display the data most relevant to them.
Report Publishing: Acumatica provides several options to publish reports such as email, print, or export to various formats like Excel, CSV, and PDF.
Report Scheduling: Acumatica's Report Scheduling feature allows users to schedule the automatic generation and distribution of reports. This can be set up on a daily, weekly, or monthly basis, reducing the need for manual intervention.
Report Sharing: Acumatica allows users to share reports with others in the organization or external partners through a secure link or a secure login. Reports can be shared with specific permissions, limiting who can view or edit them.
Reporting in Acumatica has many benefits for the different users within the system. Customized reports are available throughout the system quickly and easily. Reports can be generated within seconds to help company leaders make informed decisions with information directly from their database.  Reports can be created based on roles so users can get the information they need with just a few clicks of a button.
Acumatica's full suite of reports includes reports such as:
Profit and Loss Statements
Project Reports
AP Aging
Sales Order Summary
Inventory Summary
Employee Reporting
And many more!
If you are looking to learn more about Acumatica's robust reporting functionality, please reach out to Polaris Business Solutions and we can show you some of these great reports! Schedule a demo today; info@polaris-business.com