Quote creating in Acumatica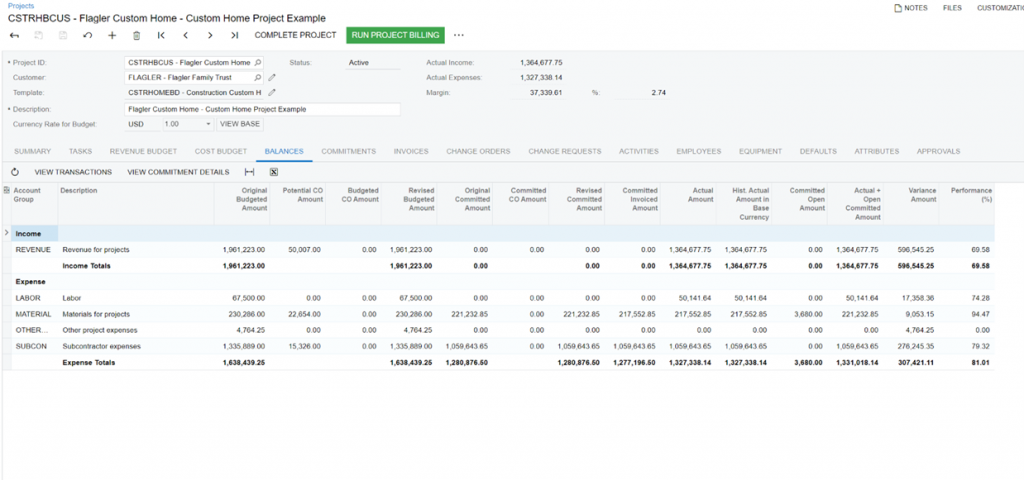 Creating a quote in Acumatica starts the process of capturing all relevant information for a project in Acumatica. Information such as an address, billing method, project manager, and other project specific data is entered into the quote. Specific to the asphalt industry, Acumatica can house data in the project quote such as the asphalt price index. Once a quote is approved by the customer, it can be converted into a project with just a couple of clicks.
As seen in the screenshot, Acumatica stores all the information related to the quote previously needed for and related to the asphalt price index. The screen shows all the information related to a project, proving Acumatica to be easy to use. As shown in the photo, users can access information such as change orders, commitments, invoices, and more on the same screen. This is a powerful tool for Acumatica and a great benefit for construction users who can use this screen to get more information about the costs of the project.