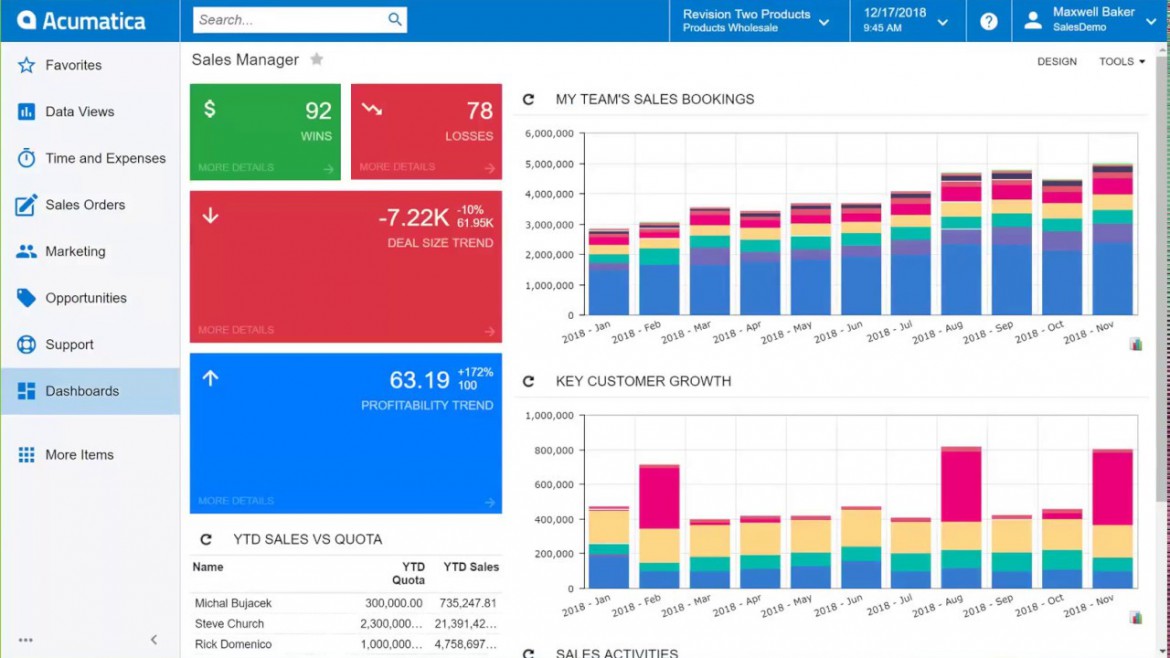 Acumatica vs Dynamics SL: CRM
Businesses using an ERP (Enterprise Resource Program) and CRM (Customer Relationship Management) software are often frustrated as they are more often than not – two separate software packages. CRM is handling the customer interactions on the front end and an ERP handling all the back end business processes. So, to get a complete view of your customer most companies need to build an integration between the two software packages. This is certainly true if your ERP is Dynamics SL – there is no native CRM package. So, how does Acumatica handle this?
First, let's review your options if you are using Dynamics SL as your accounting package. Many users may think that Microsoft's CRM package, because it is named Dynamics CRM, will have a tight integration with Dynamics SL. But, they are two separate packages, two different database structures and you will have to purchase / develop and then maintain the integration. Any upgrade to either system has to be meticulously planned.   This really isn't any different if you want to use Salesforce or any CRM. Simply put, Dynamics SL does not have a CRM solution and you will need an integration.
Acumatica has had CRM functionality built-in from the very beginning. No integration required. It shares the same database and the same install. You can easily go from marketing, quoting, to order creation (or project creation), delivery, billing and cash collection all within the same application.
Because all this data exists in a single database, you can see all customer activities and records. You can see the mailers they have been sent by marketing. You can see all the open quotes that sales has created. You can see the cases that have been created by customer service. And you can see all the billing and collection history.
All this data can be displayed in dashboard and reports updated in real-time. Customers can even can access through the Acumatica Customer Portal. All this visibility means your entire company and your customer can be on the same page and be looking at the same data.