Acumatica Deployment Options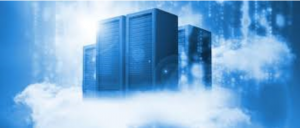 If you are looking to move off your legacy ERP solution you may think that if you decide on subscribing to a Cloud ERP solution that you will be stuck using their cloud. Not so with Acumatica. You have three options when deciding to implement Acumatica and we describe each below.
SaaS (Software as a Service) – This is the "cloud" model many think of when they hear about Cloud ERP. When purchasing an Acumatica subscription you can choose to run it on the Acumatica Cloud provided by Amazon Web Services (AWS).       All the IT infrastructure, upgrades, backups, etc. are handled by Acumatica. There is no upfront capital costs and AWS hosting provides enterprise-level security that most small or medium size businesses can't afford. In addition, SaaS provides you with the most flexibility if you should need to add resources. The downside of the SaaS module is you need to ensure you have internet connectivity on your end to connect to Acumatica and you won't have direct access to SQL.
PCS (Private Cloud Subscription) – In this option you also purchase an Acumatica subscription, but you can install the software on a "private cloud". That means you can install in on your local premises or use a hosting provider of your choice – such as Polaris Cloud. Sometimes there are regulatory requirements that dictate the software be installed locally. Customers under the PCS model have full access and control to the system. However, you are ultimately responsible for the hardware, software updates, security updates, backups, etc.
PCP (Private Cloud Perpetual) – This is likely how you bought your legacy ERP software. You purchase a license for Acumatica that lets you use Acumatica in perpetuity.       You would need to pay an annual maintenance charge to receive the updates. You get to decide where you want the software, just like the PCS option. And as a result, you have all the same responsibilities as the PCS option.
Acumatica knows, just like you, that change is inevitable. That is why you have so many options when deciding to purchase Acumatica. And this is also why Acumatica guarantees deployment flexibility – that means you can change your deployment option and you won't be penalized.
Contact us at info@polaris-business.com to learn more!