Acumatica Editions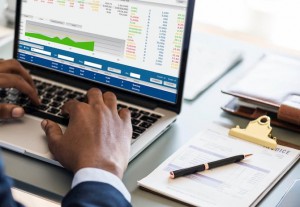 Acumatica Cloud ERP breaks down into five editions to make a more tailored and industry specific package for each customer that uses the product. The editions are as follows:
• Manufacturing Edition
• Retail-Commerce Edition
• Distribution Edition
• Construction Edition
• General Business Edition
The Manufacturing Edition is a multi-site cloud manufacturing control and planning system. It breaks down into two suites: the Advanced Finance Suite and the Distribution Suite. To further break down the edition, Acumatica has tailored the product to customers with Advanced Financials and the Standard Manufacturing Editions. Each of these tailored editions makes the product a better fit for each customer that is using Acumatica.
Acumatica's Retail-Commerce Edition allows you to manage omnichannel orders, the picking-packing-shipping process, customer support, inventory, returns, and accounting. This edition has the Advanced Financials and Distribution Suite.
The Distribution Edition allows customers to manage inventory, streamline sales orders, enhance purchasing, calculate true costs, and automate cross-company transactions. The Distribution Edition is a great solution for wholesale distributors. It has two suites: the Finance Suite and the Distribution Suite.
The Acumatica Construction Edition has streamlined project management, powerful financials and reporting, integrated payroll, inventory, service management, and comprehensive job cost accounting. This edition has the Advanced Financial Suite and the Distribution Suite created for Acumatica.
The last edition Acumatica has is the General Business Edition. It helps customers cohesively use Financials, CRM, Project Accounting, and Reporting all in one place. It allows a business to focus on growing while using one ERP system. This is true for all the editions; it makes accounting that much easier.
To learn more about Acumatica's Editions reach out to us at info@polaris-business.com