2023 R2 Acumatica Payments Function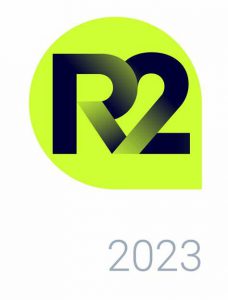 In the new release of Acumatica 2023 R2, Acumatica Payments has been introduced. This new function allows the most popular payment methods, including credit cards, EFTs, and payment links to be supported right in Acumatica.
In 2023 R2, the following processes can be supported within the system:
• A user can review all open AR or sales invoices by reviewing a web link and then pay by using the specified link with a credit card or the EFT function.
• Users can submit an automatic payment through the automatic payment link.
• Payments are automatically applied to the corresponding invoice or sales order.
Several of the screens in Acumatica have been updated to accommodate this new feature and the information needed to process a payment:
• Customer Classes Form: Includes a Payment Link Settings Section
• Invoices and Memo Form: Includes a Payment Link Settings Section
• Sales Order Form: Includes of Payment Link Settings Section
The payment link setting section allows users to create a payment link directly from the screen.
On the invoice, there is now a QR code that allows users to scan and complete the invoice. See an example below: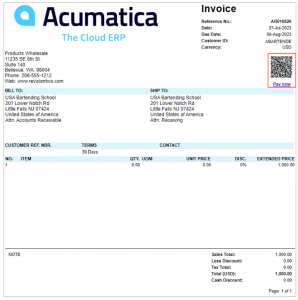 If you are interested in learning about Acumatica Payments, please reach out to Polaris Business Solution; info@polaris-business.com. We would love to show you a demo of this new feature!