Dynamics SL 2020 Year End Updates Now Available
Microsoft has released the year end updates for the 2020 tax year for Dynamics SL. They include changes for 1099 and W-2 reporting to help comply for 2020 tax year regulations. Support for the new 1099-NEC form is included in this update.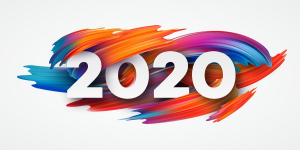 In addition to the new 1099-NEC form, the 1099-MISC form has been updated as it will no longer includes Nonemployee compensation. In addition, some boxes have been renumbered or renamed. The 1099 Preview and 1099 Forms report will include two report formats: "MISC" and "NEC". Updates have been made to other AP screens, like Vendor Maintenance, to display 1099 information.   For installations using the Payroll modules, support has been added to support higher withholding tables by state and marital status can now be defined per deduction.   These updates are only compatible with the following versions:
2018
2018 CU1
2018 CU2
2018 CU3
2018 CU4
If you are not on Dynamics SL 2018, please contact us for your options.   The Year End Updates are included in Dynamics SL 2018 CU5.   Should you need any assistance installing the update, please feel free to contact us.