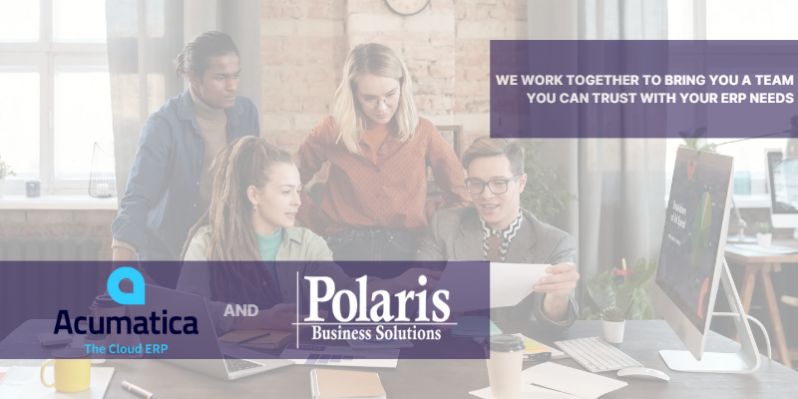 Welcome to our partnership page! At Polaris Business Solutions, we believe in the power of collaboration to achieve great things. With like-minded individuals who share our values and vision, we are able to achieve anything. That is where our Acumatica Partnership comes into play. Acumatica values its customers and partners and believes that in order to be successful you need to have trust in the team you are working with. With Acumatica and Polaris, you know we are a partnership you can trust. 
More info for you:
Did you know Polaris was one of Acumatica's early partners? Polaris CEO, Todd Delaney was intrigued by the product as soon as it came on the market. Polaris values growth and a healthy ecosystem. Acumatica is just the same. They base themselves on a philosophy that in order to grow, you need a team and group of partners to help you with that.
Polaris also attends the Acumatica Summit event every single year. In case you don't know what that is here's our breakdown. 3 days full of meeting the team behind the product, the team behind your VAR, and hundreds of customers just like you. All with amazing keynotes, live new feature product demos, new releases, and sessions where you can learn even more!
Acumatica and Polaris work together constantly we cadence calls and monthly training for different positions in our staff, I mean, we basically have each other on speed dial. So you know when you are joining Polaris and Acumatica, you are getting the full experience right along with us.
To learn even more, read our complimentary whitepaper here: A Partnership You Can Trust