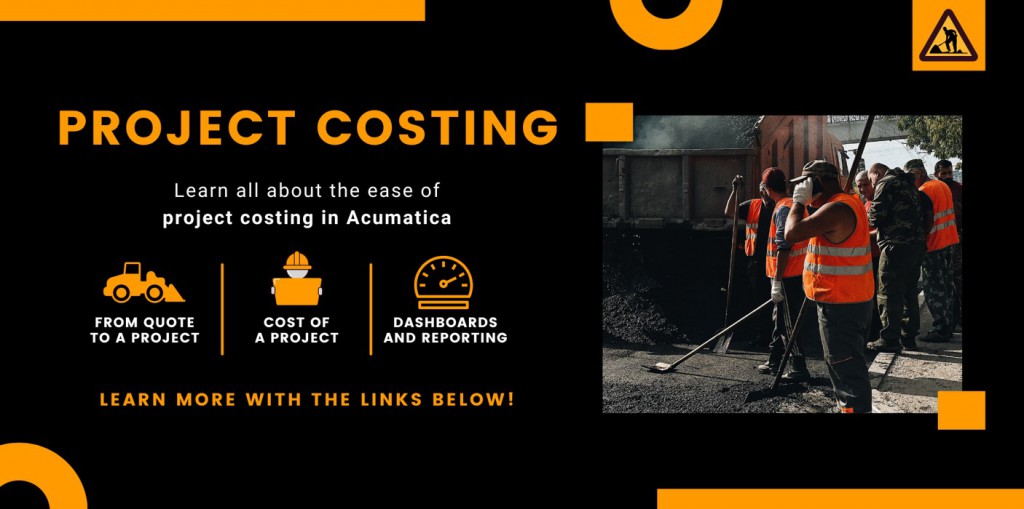 Acumatica cloud-based ERP software solution is a comprehensive modern ERP with multiple modules to fit your growing business needs.
The platform is user-friendly and has robust financial management and project costing for your business. The project costing process within Acumatica is simple, streamlined, and completed in one system. Here are just a few things that we can take a look at:
– Creating a quote in Acumatica starts capturing all relevant information for a project in Acumatica. This is a powerful tool for Acumatica and a great benefit for construction users.
– Companies like yours typically use more than one system in tandem with their accounting system to manage their asphalt business. Systems that aren't integrated can bring added costs to the company. The beauty of an all-in-one system eliminates the need for multiple systems to be integrated to complete a single task.
– Every kind of company— construction, financial, manufacturing – relies on measurements to monitor business activities and performance. Specific to the asphalt industry, a dashboard and reporting can be built to view metrics on the front screen on Acumatica quickly.
To learn more click on the links below for free content:
Video
Blog
To learn even more info contact us at info@polaris-business.com.