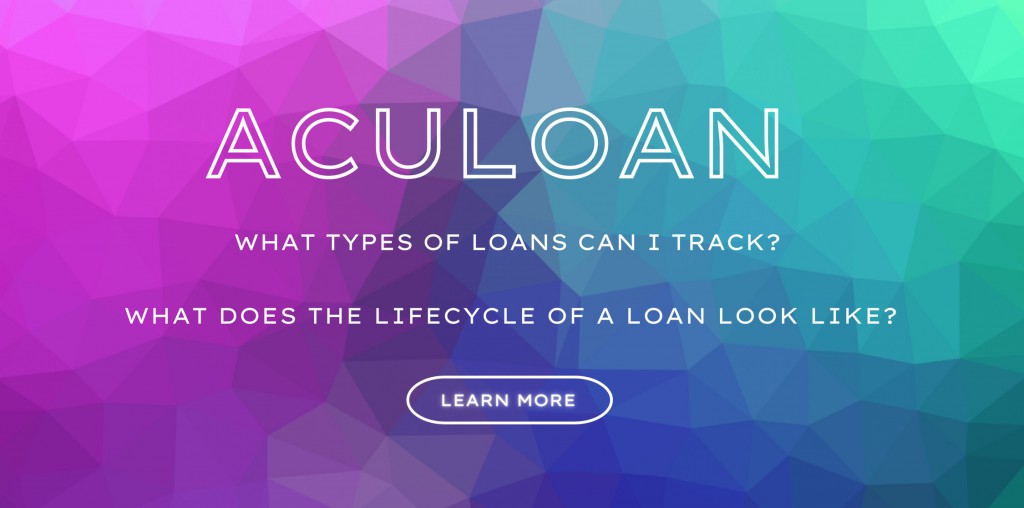 Types of Loans to Track in AcuLoan
The all-in-one loan management tool built for Acumatica has several components that make it an excellent fit for various types of loans for companies in various industries. AcuLoan is built to serve both debtor and creditor types of loans making it a versatile loan management tool seamlessly integrated into Acumatica.
Loans are managed using the Acumatica CRM system, pushing the data through to the AcuLoan module. Loan details, transactions, and payments are centered in a single system making for an easy user experience.
The types of loans that are the best for the AcuLoan platform are:
Installment Loans
Fixed Term Loans
Short Term Loans
Employee Loans
Student Loans
Housing / Vehicle Loans
Life Cycle of a Loan
The life cycle of a loan is completed and managed within the AcuLoan system. The loan is first entered into the system as a loan account as the "applied for" status. Users then leverage the Acumatica CRM system to assess the application and any documentation associated with the loan. Loans are then approved by the system and users make the payment within AcuLoan. All contact information for the loan account is held in the system for an easy user experience.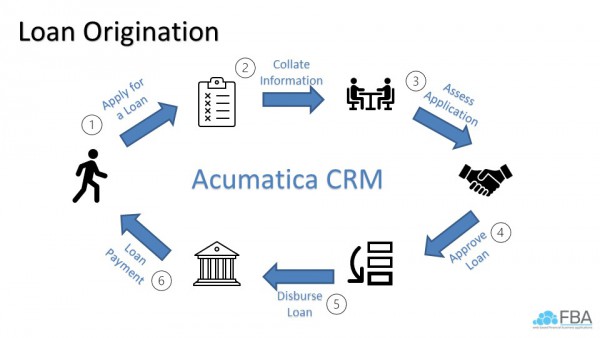 If you want to learn more about whether or not AcuLoan might be the loan management system for you then check out some of the free content below:
Downloadable whitepaper covering Types of Loans
Lifecycle of a Loan Blog
If you think that AcuLoan might be for you then you can reach us at: aculoan@polaris-business.com