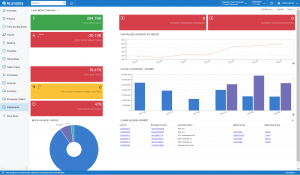 Like Acumatica, AcuLoan has its own dashboard that can be configured to best fit your needs. This dashboard is configured and designed the same as any other dashboard in Acumatica using the design feature along the top right-hand side of the screen (you can see this in the screenshot above). The AcuLoan dashboard is called the Loan Book Overview.
In the photo below, users will see what the Loan Book Overview dashboard looks like and what tiles are and graphs are available to configure.
On the Loan Book Overview Dashboard, there are several configurable tiles. These help users to see an overview of their loans and accounts in AcuLoan. In this specific dashboard view you can see several things:
• Total Book Value
• Advanced Payments Disbursed
• Receipts Payments Received
• Different Trends – deal size and capitalized interest
• Actual vs. Budget – Income
• View of Certain Loans
There are several other items that can be included on a dashboard for AcuLoan. These tiles and graphs have many customization options. The colors can be changed as well as the thresholds which prompt the tile to "alert." Dashboards in the AcuLoan program from Acumatica are a great way to get an overview of what is happening in the system. These dashboards can be configured one time for multiple users to see.
If you think you could use a dashboard like this for your loan data, please contact Polaris Business Solutions; info@polaris-business.com.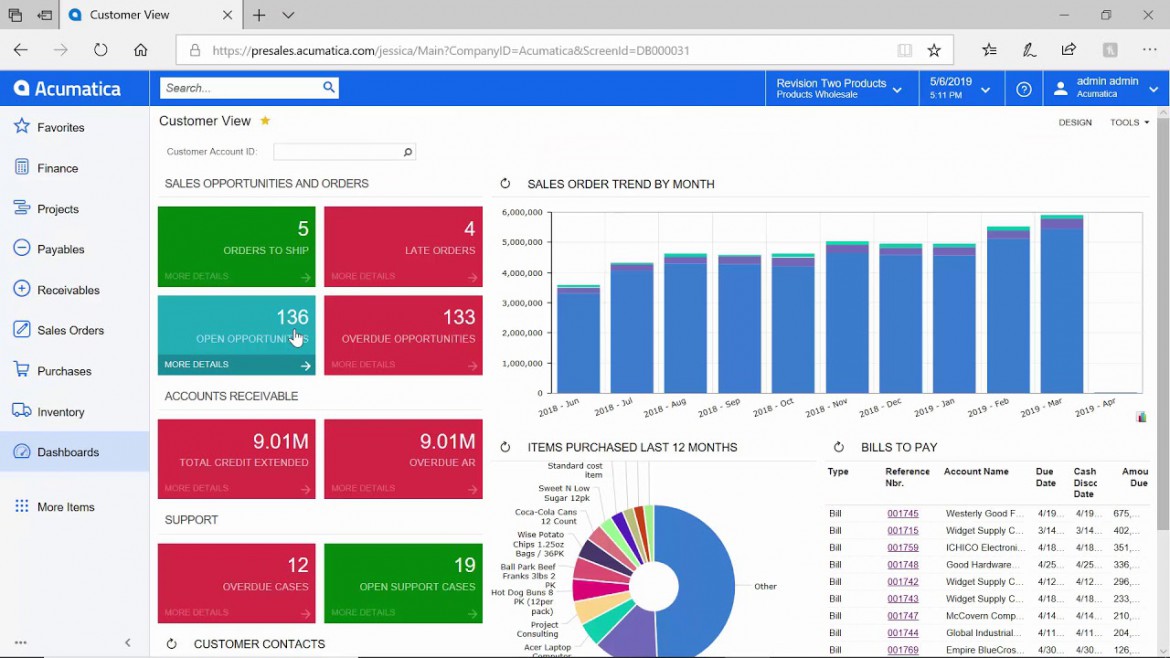 Your ERP system has a wealth of information about the health of your business, so getting the right data to the right users in a timely fashion can help you take corrective action if necessary. One of the most popular ways to provide users with relevant data is through dashboards. When comparing the options current Dynamics SL users have compared to Acumatica users there is certainly a big difference.