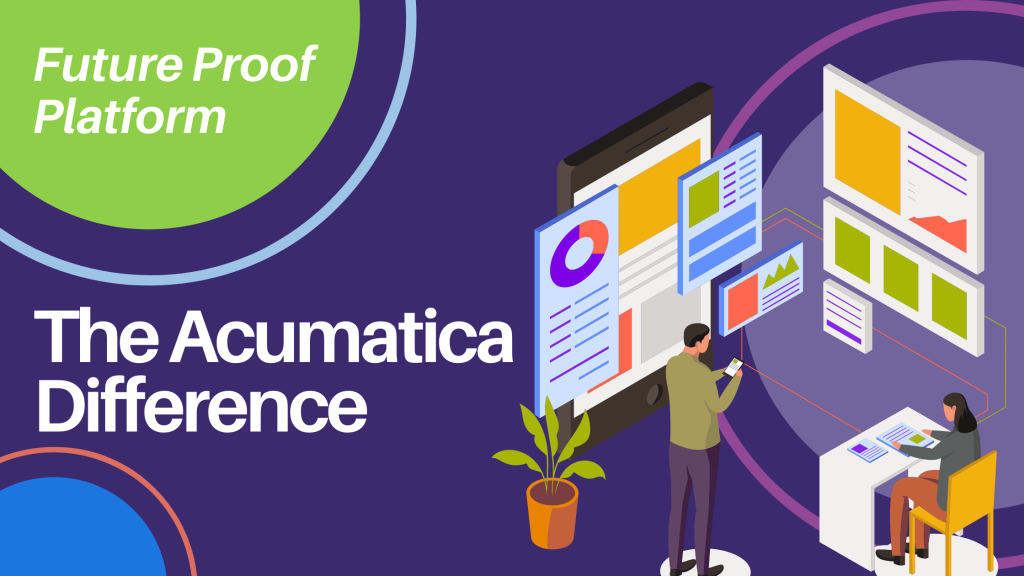 Introducing Acumatica: Your Path to a Future-Proof ERP Solution
Explore the world of Acumatica, a cloud-based ERP software that is revolutionizing the way businesses operate. With its forward-thinking approach, Acumatica offers a future-proof platform that remains relevant and adaptable in the ever-changing landscape of technology and business demands.
What does it mean to be future-proof? It means having the agility to evolve alongside emerging technologies and stay ahead of the competition. Acumatica's platform has implemented numerous strategies to ensure its future-proof capabilities. It not only exceeds customer expectations but also nurtures a thriving ecosystem of partners and connected applications.
Acumatica's ecosystem is constantly expanding, with a strong presence of over 10,000 satisfied customers and 350 trusted partners. Its future-proof brand continues to attract businesses seeking cutting-edge solutions. More work than ever is being streamlined through Acumatica's platform, and the cloud infrastructure is fully equipped to handle it all. The result? Increasing customer satisfaction as the platform evolves and consistently achieves top industry rankings.
One of the standout features of Acumatica is its user-friendly design and intuitive interface. Built on a technology stack that everyday users are familiar with, Acumatica simplifies the adoption process. It empowers developers and companies to quickly bring their products to market, reduce costs, and scale their operations—all without compromising the integrity of their business.
Acumatica's low-code, no-code platform is particularly advantageous for small and medium-sized businesses. Its industry-specific editions are packed with modules tailored to the unique needs of various companies. By leveraging the cloud, Acumatica seamlessly integrates with other applications and service partners, providing a comprehensive and fully connected cloud-based solution.
Are you ready to embrace the future with Acumatica? Unlock the power of a future-proof platform that enables your business to thrive amidst rapid advancements. Join the ranks of satisfied customers who have discovered the perfect balance of innovation, cutting-edge technology, and customer-centricity with Acumatica. Explore the possibilities and experience the transformative capabilities of our Future-Proof Platform today.
To Learn More, Here are some links that might help:
Future Platform and the Acumatica Difference – Whitepaper